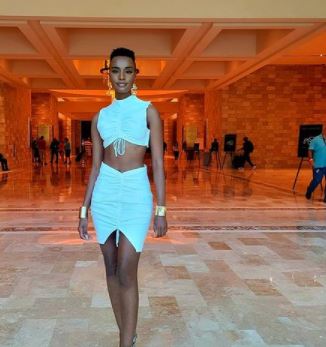 Zozibini Tunzi has landed herself into hot water after she shared a picture of herself on Instagram.
The innocent picture saw the model rocking a blue dress but fans decided to emphasize on her weight loss.
Zozibini appreciated her cuteness in the snap and she received heaps of praises.
But one troll decided to reign on her parade by pointing out how skinny she is.
The troll said her reign as Miss Universe is over and that she needs to start eating to put on some weight.
He said: "Miss universe is finished, now you can start eating," the troll said.
Reacting to this, Zozi told him to stop embarrassing himself, "Are you not embarrassed?"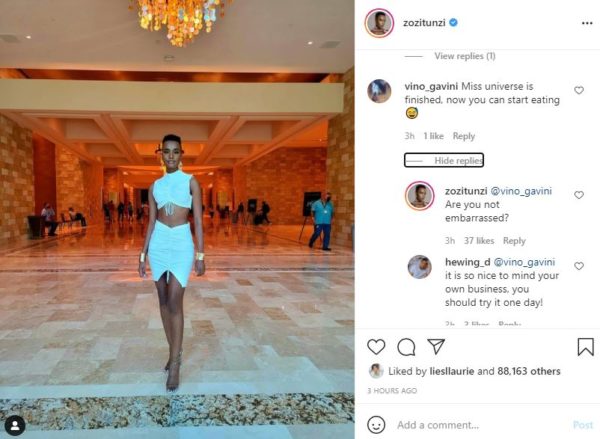 See post below: