Encomiums continue to pour for the Formal President of Nigeria, Chief Mathew Olusegun Obasanjo, as he marks 84 years on earth.
Governor of Ogun State, Dr. Dapo Abiodun, in his congratulatory message, described the Ota, Ogun state born, formal president of Nigeria, as a symbol of Ogun standard of excellence.
Governor Dapo, who eulogized the formal president, on his verified twitter handle said, Olusegun Obasanjo, is as a living legend, not only for the people of Ogun State, but for Nigeria.
"Sir, you remain, for us, an inspiration as a living legend and symbol of the Ogun Standard of Excellence."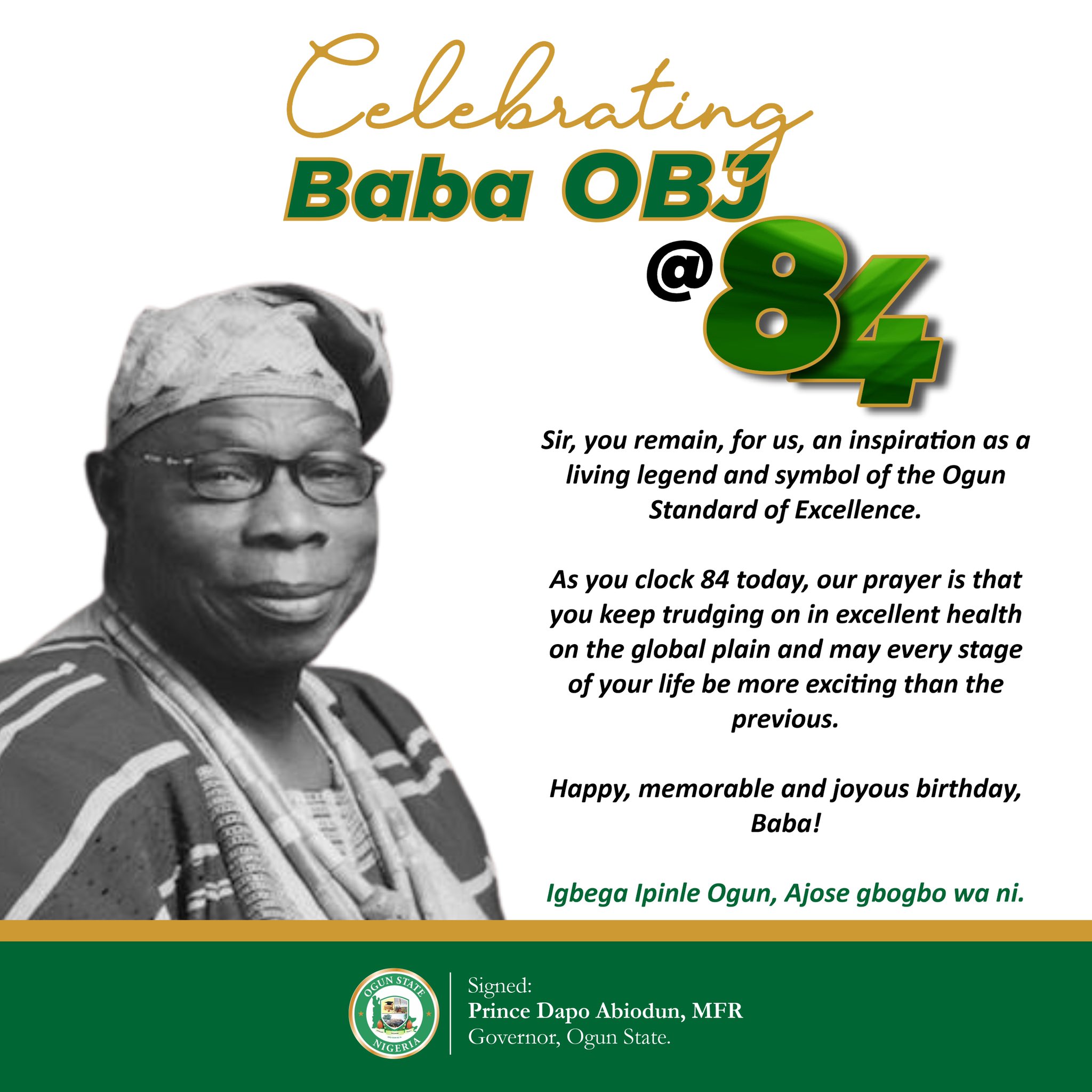 Chief Olusegun Obasanjo was formal head of state in a military regime, 1976-79 and civilian president from 1999-2007.