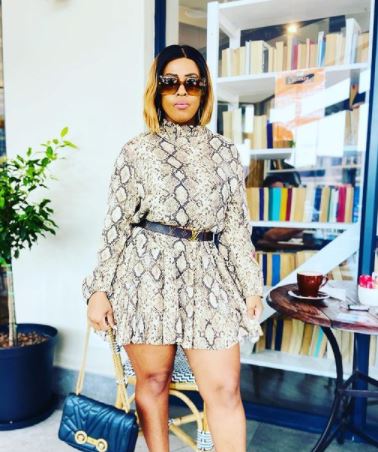 Nonku Williams is heartbroken as she loses Instagram account to a perpetuator.
The star had to open another account to let her fans and followers know that her former account has been hacked.
In order to recover her account, Nonku has to pay money to the person who has hacked it and she's shocked.
The person who hacked Nonku's account goes by the name of Olya Genadievna.
Nonku has started over with a new account but feels that it is cruel that she has to start all over again
Nonku's former account has about 44k followers but now she's is just about hitting 1k.
"I'm appalled to learn that the person behind stealing and deleting my Instagram account "nonku_w" is all because I refused to give him money in exchange for my account," said Nonku.
"The level of cruelty that exists in this world is beyond understanding. But All is Well. I shall rise again. God is Forever Good," she said.
See post below: