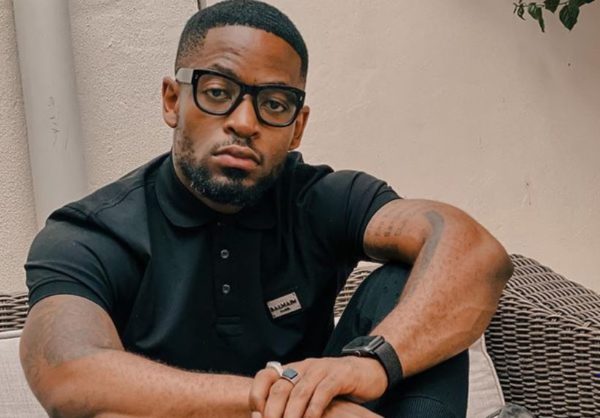 Prince Kaybee dropped his cent on Uncle Vinny's nomination at the first ever Amapiano Awards 2021.
On Monday, the young entertainer was nominated for the Best Amapiano dancer category along side Kamo Mphela and a few others.
However, lots of people were saddened with how some big Amapiano stars like Zuma and Vigro Deep got snubbed, but Vinny got a nod.
Why are y'all shocked that uncle Vinny is nominated, see this man said it better 👇🏾 pic.twitter.com/NjOkpg8ta3

— Mo (@_MoYaSelabe) July 20, 2021
So Uncle Vinny got nominated just to raise his hands up and dance,while bo Kelvin Momo,Njelic,Mdu aka Trap and more made sure to produce best hit songs and album..yooh yi film le🤌🏾☠️ pic.twitter.com/bI7xAKzarj

— Ledientle💫 (@NaleLedi) July 20, 2021
You guys are awarding people like Riky Rick & Uncle Vinny who are just riding the wave and sidelining artists like Gaba Canal, Jaivane, Kevin Momo, Njelic

This genre will die soon because you choose to appreciate wave riders and not the root of the genre https://t.co/OSkDcWQ0Af

— Marcus Jr. 🦁 (@dumisane_) July 20, 2021
Prince Kaybee took to Twitter explaining why Vinny got nominated.
"It's called the ENTERTAINMENT industry not the TALENT industry that's why sometimes the talented don't trend and those who are entertaining with zero talent trend. You can entertain people by being super talented same way that you can entertain by lacking talent," he said.
It's called the ENTERTAINMENT industry not the TALENT industry that's why sometimes the talented don't trend and those who are entertaining with zero talent trend. You can entertain people by being super talented same way that you can entertain by lacking talent.

— K A B I L L I O N (@PrinceKaybee_SA) July 20, 2021